What is Resilient Growth Marketing?
Resilient Growth Marketing is, simply put, growth marketing that's aligned with your business mission and goals.
We'll dive deeper into what makes growth resilient, but for now, what is growth marketing, exactly? 
Growth marketing uses data and experimentation to drive quick, sustainable growth beyond the top of the marketing funnel.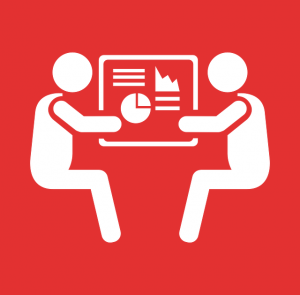 It uses your business metrics and the insights gained from them to help not only with brand awareness, but customer acquisition, retention, revenue generation, and referral creation.
Traditional marketing focuses on top of the funnel. Growth marketing goes beyond that, optimizing all levels of your customer funnel.
In a way, growth marketing can be thought of as marketing 2.0.
Resilient Growth Marketing is marketing 3.0.
Resilient Growth Marketing goes beyond the top of the funnel. It makes growth count towards the bigger picture; it's growth aligned with your business mission. To put it even more simply, Resilient Growth Marketing is incremental progress in the right direction.
How Do You Tackle Resilient Growth Marketing?
There are 5 Resilient Growth Fundamentals to keep in mind as you implement resilient marketing in your business.
These fundamentals are critical for building a strong Resilient Growth framework around your marketing.
Clarity of Mission

– Your long-term and short-term business and marketing objectives are formed around a clear definition of what your product solves.
Strength of Data Capture/Reporting

–  You have a robust analytics framework that goes beyond basic metrics; it must tell the story of user behavior.
Strength of Insights

– You have an analytical understanding of your data and can derive actionable insights from them, guided by the clarity of your mission.
Execution Plan

– You have the right action plan to suit the resources that you have access to.
Feedback Loop

– You assess your results regularly, and consider this a crucial part of your growth framework.
Do you want to see how well your business is doing? Take our resilient marketing growth quiz!
Start Your Checkup
Resilient growth marketing focuses on strategies and activities built on the 80/20 rule.
The core principle is simple: identify your best assets to maximize your growth.
80% of the results you get should come from 20% of your efforts. 
Resilient Growth Marketing taps into the best data and resources you already have for immediate and long-term business growth.
Take our quiz and find out how resilient your business marketing strategy is!
Start Your Checkup
How Businesses Benefit From Resilient Growth Marketing
Building resilience into your marketing will benefit your bottom line, employee productivity, and processes.
Businesses who adopt Resilient Growth Marketing preserve sales ratios, retain customers, and leap into new market segments and demographics – even during times of change. 
When there is a disruptive impact on businesses, many grow stagnant, with declining sales, or they continue marketing efforts with low ROI. 
Resilient Growth Marketing gives your business the flexibility to pivot and remain fully equipped to make growth-driven decisions.
It does so by providing a level of certainty that your business is always on the right track, knowing that you have a solid strategic framework driving your marketing and innovations.
Furthermore, employees who apply  Resilient Growth Marketing Principles to а business increase productivity by focusing their time, skills, and effort on initiatives that produce 80% of the results. Your team works smarter, not harder.
Find out how resilient your business marketing strategy is!
Start Your Checkup
The First Step to Resilient Growth Marketing
Defining and Clarifying a Mission
Mission, is quite simply, the reason your business exists.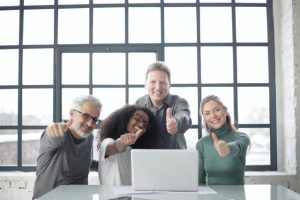 "It summarizes what the company does and why. It also sets out how the company conducts its business and identifies key stakeholders, such as shareholders, customers and employees. A mission helps employees understand where their contribution fits into the company's objectives. It also helps other stakeholders decide whether they want to do business with the organization."
Bigcommerce has broken down the elements of a powerful mission statement that finds the happy middle ground between being inspirational and realistic. A company's mission dictates why the business exists and what makes it different, and that is both aspirational and practical. 
They enumerate the 4 qualities a powerful mission statement has:
Value – What is the value of the business to both customers and employees?

Inspiration – Why should people want to work for the company?

Plausibility – Make it sound reasonable

Specificity – Tie it back to the business
Once your business mission has been defined, communicating this mission internally and externally, is key to gaining consistent clarity. It's not enough to have this mission on your website; aspects that are relevant to your customers, employees, stakeholders and partners have to be widely disseminated.
But how do you do this?
Internal Goals and Processes
Regular business planning as well as goal-setting and review is crucial for continued growth. Take these team meetings as an opportunity to review which goals to set, why, and how you plan to measure success. These meetings are the perfect time to review if your goals are aligned with your business mission. 
For instance, here at Insights Lab, our mission is to help founder-led, mission-driven companies achieve faster, predictable growth. 
This means that our yearly goals and resulting processes are defined by this mission: 
Our lead prospecting is narrowed down to founder-led small companies

Our strategies are based on measurable, adaptable processes

Our success metrics are based on incremental progress (i.e. how do we achieve 'success' right now?) 

The talents we hire are entrepreneurial and obsessed with growth

And many other goals/processes that define Insights Lab
Once goals are set, process is how you go about achieving them. 
A robust internal process is a must-have to deal with unpredictable challenges and changes to your business.
 We characterize processes as resilient when they are:
Aligned with your business mission and goals

Documented and repeatable

Adaptable, as long as they remain guided by your overall business mission and goals. 
To find out if your business is ready for Resilient Growth, take our free Resilient Growth Checkup here
Start Your Checkup
Resilient Marketing Data Intelligence
Benefits (Adaptability, Scalability, Knowledge, Vision)
Data intelligence encompasses both data capture and deriving actionable insights from your data. A robust data intelligence process brings numerous benefits, ASKV being the most crucial:
Adaptability

– Adapt your website, messaging, and user journey, making it easier for the customer to better understand your brand and purchase your products.
Scalability

– Implement resilient marketing strategies that enable faster growth and customer retention.
Knowledge

– Obtain valuable information that reveals hidden opportunities that no other brand has taken advantage of yet. Build and improve on your existing initiatives with this new information.
Vision

– Gain a better understanding of the actionable steps that your business needs to take in order to grow, scale, and conquer new markets and demographics.
How resilient is your business marketing? Take the quiz and find out!
Start Your Checkup
What Is Data Intelligence?
Many businesses will have analytics and data. But resilient Growth Marketing goes beyond basic metrics. It analyzes the story of your customers' behavior.
Data intelligence helps you:
Ensure you are collecting the right information; 

Understand your customers' behavior on a deeper level;

Create products that become a part of your customers' identity.
Data intelligence analyzes the information and interaction so you can drill down into the insights and make correct decisions that matter to your business.
Using Data Intelligence Wisely
For effective data intelligence – It's essential for any business owner like you to build an analytics framework that will help you understand your customers' behavior, what drives them to action, and how your brand can address their needs better.
It's important to install the right tools to create intuitive user experiences. Use tracking tools such as Google Analytics that record traffic, or HotJar which provides heatmaps of user interaction on a page. Tools like this can guide your business decisions around exactly what the customer needs from your website.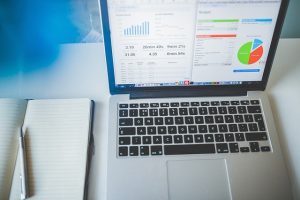 Businesses who use analytics to understand deeper user behaviors can create intuitive user experiences i.e. giving the user what they need and want so they feel more deeply inspired to purchase. 
Take Netflix for example. They collect behavioral data from 182.8 million subscribers, constantly refining targeted content suggestions.

If you're a subscriber, you may have already noticed how Netflix almost always gets it right while showing you movie suggestions. Netflix Analyzes your past search and watch data to make creepily-exact watch suggestions.
Netflix has proven to be very good at hyper-targeted advertising, staying well above its competitors with a data-heavy approach to advertising – pulling in in $5.77 billion in revenue for the first quarter of 2020.
Another great example of a company that utilizes data effectively is Coca-Cola. In 2015, they built a digital-led loyalty program to strengthen their data strategy. 
The company offered different kinds of rewards to their customers, and while the customers collected the rewards, the company collected essential "first-party" data through social authentication.
With this  data, Coca-Cola increased the consumption of its existing products while upselling new products at the same time.
As Justin De Graaf, Director of Data Strategy and Precision Marketing at The Coca-Cola Company said,
"Data plays an increasingly important role in marketing and product development. Consumers do a great job of sharing their opinions with us – either by phone, email or social networks – that allow us to hear their voice and adjust our approach. 
Our brands are already visible in those spaces, and we're working hard to use data to bring branded content that aligns with people's passions."
But what happens when such a massive amount of data is used incorrectly?
OfficeMax misused their data when they sent discount coupons to a customer and included a note that described him as — the man whose daughter was killed in a car crash. 
The customer's daughter had indeed been in a car accident that claimed her life a year before, but the customer didn't appreciate the fact that an office supply company knew such an intimate detail from his personal life. 
Ensure collected data is relevant to your business. Don't pull an Officemax and risk offending your customers.
Improper data segmentation has also proven disastrous for some. Bank of America realized a data segmentation mistake when they erroneously used a gendered slur to address one of its customers in a credit card offer letter.
The customer took a photo of the letter and posted it online, going viral in minutes. Bank of America went viral in the wrong way, all because of a slip in their data segmentation. 
The lesson here? After segmenting a contact list, make sure you review it thoroughly for any issues before sending out an email to that list. Don't just trust that the data will be clean and accurate, or you risk a Bank of America type of virality.
Does your business utilize tools and data in a way to promote growth? Take our quiz and find out!
Start Your Checkup
Executing a Resilient Growth Approach
How To Use Your Data To Refine Your Strategy
After defining your business goals, the next step is to identify the right data to measure, based on your goals. 
When you segment data and information, you enable your business to drive action relevant to your users and potentially unique to your business. 
"In theory, every brand is capable of developing their own unique data assets, because every brand has to be slightly different to compete. This means that a brand's customers are, at the very least, slightly different from those of their competition, which means that they have a unique angle that they can utilize. Every piece of data you get on your customer or potential customer is therefore another piece of information you can use to craft an effective marketing or advertising strategy." – Jeremy Goldman, CEO of the Firebrand Group
Take Amazon, for example. It's known for having a "Culture of Metrics," which is a measured approach to all aspects of their business.
James Marcus, calls this "the amazing window into human behavior" in his book, Amazonia: Five Years at the Epicenter of the Dot.com Juggernaut.
According to Marcus:
"A company like Amazon could (and did) record every move a visitor made, every last click and twitch of the mouse. In this sense, Amazon was not merely a store, but an immense repository of facts. All we needed were the right equations to plug into them."
Amazon doesn't simply gather every available data they can — they think long and hard about the kind of data that would be useful for them. Marcus, who worked at Amazon in 1996 tells us how they would conduct breakout group discussions on how Amazon can better use data to improve their business.
Jeff Bezos would start by asking his team: 
Which metric they would want to measure on the site, and 

How can they measure that particular metric?
For example, Amazon's mission to become the most customer-centric company on earth is guided by these four principles: customer obsession rather than competitor focus, passion for invention, commitment to operational excellence, and long-term thinking. 
Based on this mission, let's say they decide to measure customer enjoyment on the site.
How would they calculate customer enjoyment?
One team member would suggest measuring the amount of time that each customer spends on the site, but Bezos would shake his head and decide that's not specific enough.
Another team member would propose calculating the average number of minutes that each customer spends on the site per session. The logic being if the average number of minutes goes up, then it must mean that the customer is enjoying their time on the site. 
The Amazon team would continue discussing ways they can measure customer enjoyment, such as purchase and frequency of visits. Then they would move on to talking about how to measure other metrics like customer ecstasy.
Years of this laser-focused approach to customer data made Amazon the world's largest online marketplace — blowing other online marketplaces out of the water. In 2019, they brought in $280.5 billion in revenue. In 2020, that's expected to balloon up to $334.7 billion.

But what about brick and mortar businesses? Can they use a data-driven approach to succeed in their industry?
Marriott International's core values and mission are indicated on their website: putting people first, pursuing excellence, embracing change, acting with integrity and serving our world. 
Considering that "putting people first" ranks high on their list, it's no surprise that customer retention is a very important metric to them. 
Marriott created systems to calculate the odds of a customer transferring to a competitor, allowing them to optimize for their recurrent customer offerings for customer retention. 
Their analytics process has allowed them to determine the optimal price for their guest rooms over the past 20 years, and today, they're applying their quantitative capabilities to other areas of their business.(Manuel Laguna, Johan Marklund. Business Process Modeling, Simulation and Design)
As a result, Marriot's revenue has grown from 83% to 91% because of their analytical approach, and one thing here is clear: a data-driven strategy works.
Another great data-use example is Progressive, one of the largest providers of car insurance in the US.
When they first launched their mobile app, its features only allowed customers to get quotes on their insurance products. After studying their customers' data, they found out people wanted to buy insurance directly from their app.
So they acted on this information and added a "buy" feature in the app. Pretty soon, this feature accounted for $2 billion in written premiums in just one year.
Progressive also launched their Snapshot, Pay As You Drive program, which uses driving data such as mileage, time of day, and driver behavior to assess driver discounts.
With this program, they were able to personalize insurance rates based on actual driving patterns. This personalization allowed them to give $700 million in discounts for their customers — which created floods of returning and loyal customers.
These are just but a few examples of a direct correlation between well-designed analytics programs and success in the marketplace. 
As the Mckinsey firm says – if you want to build a data-driven approach to your marketing, there are 3 key things your business should invest in:
The ability to source data creatively

and

the IT infrastructure needed to manage the data that have been sourced

Analytics models that are able to predict and optimize your marketing outcomes

Organizational change that will drive understanding and usage of these data-driven tools and models among managers and employees
Do you know where to find the hidden gems in your data? Take our quiz and find out!
Start Your Checkup
How do you Use Data for Small Business?
The examples illustrated above are not exclusive to multi-million dollar corporations. 
At Insights Lab, for instance, we've taken our experience with multinationals such as P&G, Red Bull, Unilever and countless others to boil Resilience Growth down to the core founding principles, as mentioned above:
Clarity of Mission

 

Strength of Data Capture/Reporting

 

Strength of Insights

 

Execution Plan

 

Feedback Loop

 
Using this framework, we created what we call the Growth Finder, designed to help founder-led, mission-driven companies achieve faster, predictable growth. 
If you're a small business and wondering how to use data for your own growth, similar to the examples above, take our free Resilient Growth Checkup to see what you need to focus on right now to achieve resilient growth. 
In the previous sections, we've tackled Clarity of Mission and Data capture/intelligence.
How then, do you turn your numbers into something useful? 
Do you know how to achieve faster and predictable growth? take the quiz and find out!
Start Your Checkup
Turning Data Into Actionable Information
Once you've identified what metrics are important for your business to achieve its goals, are you ready to spring into action?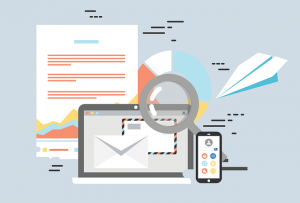 The gap between turning your data into something useful and actionable for your business is what we call insights. 

Data -> Insights -> Actions
Most businesses, big and small, are still learning this in-between step – How do we gain an understanding of our data, and translate it into action steps for my business? How do you go about deciding what to do next, and do you have a reliable and repeatable process for that?

According to Forbes: 
"Half of large enterprises are still in the learning stages of customer analytics, and they are in the process of applying these analytics to enhance their customer experience."
The enterprises leading the way in data analytics are demonstrating an enormous capability to capture, process, scale and provide available data to their organizations and across their networks of customers, partners, and suppliers.
But is this enough?
And if big businesses are struggling, what about small businesses? 
The challenge for them — and for your business — is to develop this data into insights that can be applied to focus your efforts and craft an effective action plan that will lead to your success metrics.
The first couple of steps you need to accomplish this are:
Defining the insights that the data will need to inform

Assessing your business' ability to process those insights into

actionable information

Finding areas for improvement in how your business generates insights
Let's break these down even more into best practices that will help you turn your data into actionable information:
First, and most importantly, you need to measure the right things. 
Think back to Amazon's "Culture of Metrics" and their breakout group discussions where they discuss what they want to measure and how they're going to measure it. Adopt your own version of "Culture of Metrics" so your company measures the things it will optimize for. A good starting point would be your business mission and goals. If you were to measure the success of your goals, how would that look like? Start by measuring the answer to that question.
Ask your stakeholders the right questions. 
Hold team meetings with company owners, investors as well as company leadership, in order to understand the metrics you want to measure. Get down to their visions for the business and the challenges they're facing in achieving that vision. 
Establish the context of your data set
It's essential that you have an excellent understanding of the context that your data is swimming in.

Find context by asking yourself the following questions:
Are these numbers meaningful?

Are they necessary?

Do they affect my business, and how?

How are they being collected?
Integrate data sources
Organize all your data sources and integrate them into a consolidated dashboard, report, or platform, so you can make faster and better business decisions.
When you integrate your data sources, you'll be able to understand your customers better and deliver greater insights to your team and stakeholders.
Determine a good hypothesis
A good analysis begins with a clear hypothesis that can drive action. You can determine your hypothesis by answering these two questions:
What do you believe will happen if you act on something? (the hypothesis)

If you are right, what will you do next? (the qualification)
Create a hypothesis and qualification to ensure that you unearth not only interesting, but actionable findings in your data.
Segment, segment, segment.
Dig deeper by grouping your customers that have several characteristics in common. Many times, by studying one customer segment, we can drastically improve success metrics for a fraction of the cost. For instance, if your company's goal is to increase sales by XX%, narrowing down your focus to a particular user segment such as repeat buyers can spell the difference between thousands of dollars in spend vs next to zero spend with maximum results. 
Segmentation will not only improve your success metrics, but also help you understand customer behavior. A deep understanding of customer behavior enables you to set up an optimization plan, and solve specific problems for your business. 
Hire smart people
Tools can collect data. But it's people who understand the business –  who also build insights. 
The right people are required to identify useful data, and translate it into data-driven stories of useful knowledge to act on – aka your insights. 
Most small businesses may not have the resources to hire CMO-level executives to deliver these insights, or enterprise-level analysts with the expertise to digest data and layout your next steps. 
This is why subscription services like the Growth Finder exist, to fill in the gaps for small businesses. 
Find the missing pieces of the puzzle in your business marketing strategy! 
Start Your Checkup
To execute your resilient growth strategy, take a unified approach to data — from how you collect and understand it, to how you derive insights, create an action plan, and how you make and refine your goals based on this process. 
In this section, we discuss the last key pillars of our Resilient Growth framework: Execution, and Feedback loop. 
According to McKinsey:
"Data is meaningless unless it helps make decisions that have measurable impact. Generating value is a matter of connecting data to insights to action in a fast, repeatable way."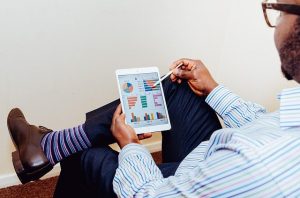 To make use of your effective insights:
Determine the insights you want to see

– Think about which insights you want to achieve, then configure your business to produce just those insights.
Gather your data

– Get the best data that's immediately available, and utilize the tools you have at your disposal to gather even more data.
Act Fast

– Think like a start-up by focusing on

quick decisions and execution

, which will lead to huge wins and relevant insights that your business can immediately use.
Act Now

– Take the information that is available now and use those insights to execute specific actions and decisions.
Executing this resilient marketing approach to growth is practical and doable for small business owners with the right analysis and strategy, and supported by the right tools that simplify the process, such as Pipedrive, Hubspot, ActiveCampaign, and Insights Labs' Growth Finder.
Tools like these are essential for your resilient marketing strategy to be executed effectively with automation and data monitoring.
Without the right tools, execution can be a long, painful, and expensive road.
On average, businesses waste 25-40% of their marketing budget, simply by marketing to the wrong audience, or using the wrong messaging. All this because of a lack of strong insights and a resulting execution plan.
How resilient is your business marketing strategy? Take this quiz to find out!
Start Your Checkup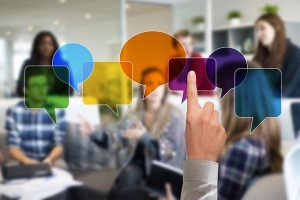 After acting on your insights, how do you know if they worked? 
You can apply frameworks such as the "Define Measure Analyze Improve Control" process:
Define your business problem or hypothesis, the stakeholders who should be involved, and the scope of your analysis.

Measure relevant data.

Analyze patterns.

Aim to improve the data based on the insights you've gathered from your analyses.

Controlling the change by deploying (A/B) tests and monitoring key performance indicators.
Rinse and repeat, and you'll have a well-defined process to turn any data into actions and turn those actions into repeatable, systematic results.
Measuring Goals through KPIs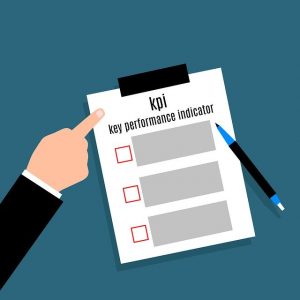 Ultimately, the best indicator for the success of your marketing strategies, is whether or not you achieved your growth. 
This is why, within your resilient growth strategy, it's important to establish a specific and measurable objective for your business. Then state, understand, and agree on the factors — or key performance indicators (KPIs) — that measure progress on the objectives over time.
For example, a sales growth KPI might be: "An 11 percent increase in sales growth over the next 90 days in the El Paso region."

To get the supporting data you need for this specific KPI example, you could ask:

how well, comparatively, are competitors increasing sales in the same El Paso area?
Or

how well has this been able to meet sales growth objectives in the past?
As this example demonstrates, the more types of available information you analyze, the more realistic and achievable the goals you've established for your specific KPIs can be.
Clear, realistic, achievable, data-backed goals are one of the foundational principles you need to build a Resilient Growth Marketing
Does your business measure the right KPIs? Take this quiz and find out!
Start Your Checkup
Applying Lessons from Resilient Growth
One of the strengths of a resilient marketing strategy is its ability to help your business adjust to customer behavior in times of crises or unexpected events.
How does this translate to real-life experience? How do you pivot during times of change? Or on a more practical approach – how do you adapt based on what your data is telling you? 
Aligning your messaging with your business mission gives you flexibility while still giving you a clear path forward toward your goals.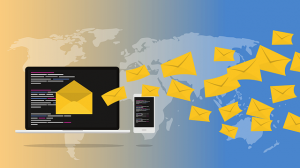 You can put this flexibility to good use if your market drastically changes by adjusting your messaging based on resilient marketing principles. 
Track the data  relating to to behavior, and how customers:
Interact with your products/services

Consume your products/services

Perceive the importance of your business
Dive deeper into your customer's problems, needs, and challenges so you can communicate to them how your business can help them solve those problems, address those needs, and overcome those challenges.
Reallocating Budgets Across Channels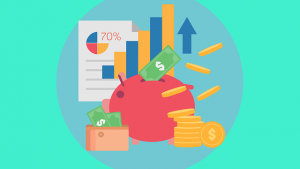 A data-driven approach to your Resilient Growth strategy means that you should derive sufficient data from all channels, allowing you to distribute your budget among your marketing channels in the most cost-effective way possible. 
Remember our 80/20 rule?
In this case, 80% of your growth should come from 20% of your budget.
Understanding your budget and the ROI from each channel correctly reveals: 
Where your business should invest in, and

When to put the pedal to the metal on a specific channel
Allocate your budget only to the most essential channels that will give you the most growth for the lowest cost.
As a large retail company, Target has the money to spend on traditional, expensive marketing campaigns. At one point, they decided to roll out a low-budget interactive online campaign.
Target launched the College Room Makeover Sweepstakes, where they gave college students a chance to win a $2,500 gift card from Target that the students could use to make over their college space. To enter, the students needed to opt-in to receive special offer emails from Target.
The result of the online campaign? A total of 436,646 unique views! Hundreds of thousands of views for rewarding a $2500 gift card to the winner.
In contrast to their "free" online campaign, a TV ad that might be viewed by 436,646 people would cost around $10,000.
Another way in which businesses can apply the 80/20 rule is by employing guerilla marketing tactics. 
3M's Security Glass stunt is an example of a guerilla marketing campaign that only cost the company a small amount to make, but generated a buzz that is still talked about years later.
To promote their new product called Scotchshield — a see-through film that is applied to glass to strengthen it — 3M set up a glass case in a bus stop. They put $3 million in it (or so they claimed) and challenged anyone to break the glass. 3M was so confident in the strength of their product that they offered to give the money to anyone who could break it.
It was a great stunt that drew a lot of attention towards 3M. The best part was that it only cost them a little over 500 Canadian dollars to pull off, which was the actual amount of money inside the glass case (the rest was fake money).
All these may seem like lucky strikes, but a deeper look will uncover that these tactics and similar ones can be done with the right understanding of your customer, your data, and deriving the right insights from them. 
Do you unlock hidden customer information from your data? Take this quiz and find out!
Start Your Checkup
Building A Resilient Marketing Framework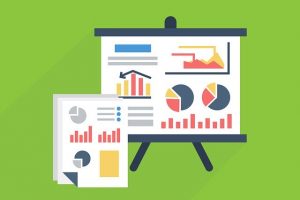 Building a resilient marketing framework sets your business on the track to growth, but it also allows you to effectively tackle risks and challenges that might occur, such as economic crises and market crashes. It gives you the flexibility to adapt to changes in the marketplace since you're concentrating only on the initiatives that will grow your business and are in line with your business objectives.
When you build a resilient marketing framework, there are a few key things you should keep in mind:
Focus your efforts

– Sift through all your business initiatives, find the ones that will help you achieve your business objectives, and focus on those. The rest you can park in the meantime. It's about focusing on what matters and what can give you quick wins.
Realign your business

– Take a look at your business goals and ask yourself: is the path that my business is taking directionally correct even during times of great change in the marketplace? If not, what can I do to bring it back to the right path?
Choose between the big picture and the details

– Take a magnifying glass to your business and determine the finer details that you need to focus on. Then take a step back and look at the big picture. Focus on the big picture and dive deeper into the details within.
Assess the "now"

– You've determined what you need to focus on and where you should go — now you need to decide on what you should do

right now.

What are the most important things you should take action on at this very moment that will bring the biggest win to your business?
A resilient marketing strategy is one that uses not just business data and experimentation but also your overall business mission and goals to drive quick, sustainable growth for your business.
It does this by using data to generate insights that drive action — all with the goal of increasing business value. 
And by generating 80% of the results from 20% of your efforts, it enables you to concentrate your time, money, and effort only on the initiatives that will provide business growth, while being guided by your business objectives.
This makes a resilient marketing strategy a very effective approach during a crisis, as it allows you to focus your efforts on the initiatives that matter, ensures your business is on the right path, lets you determine when to look at the big picture and when to dive deeper into details, and gives you direction on the most important things you must do right now or at any given time.
You can begin taking actionable steps towards growth today. Get answers to your most urgent questions by taking our free Resilient Growth Checkup: Find out how ready you are for resilient growth marketing and identify the biggest road blocks to your business growth and how to solve these. 
Or if you want to take it up a notch with predictable, profitable growth, check out our Growth Finder!
Take the quiz below in order to find out how resilient your business marketing strategy really is!
Start Your Checkup
>