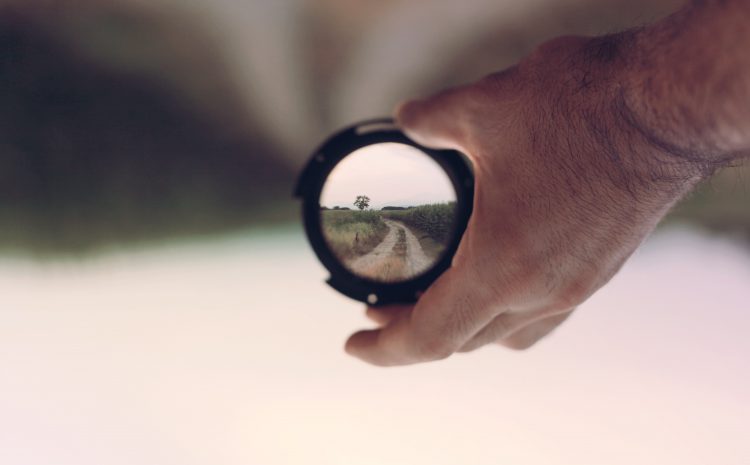 Mission-Driven Brands: How to Stay Focused on Your Mission During Times of Change
The Profit Finder team at Insights Lab loves more than just data-driven marketing – We at Insights Lab are proud to feature mission-driven brands that focus on more than just their bottom line. Introducing the first of our monthly features of brands we see – doing it right.
This month has been a time of immense and drastic change. You've seen your inbox. You've seen the news. You've seen the countless updates released from brands this month.

Everyone is so loud. No one knows what will happen next.

A strong brand stands out regardless of times of change. All brands are looking to reach out right now, but the mission-driven brands stand out now more than ever, with their mission statements reinforced by these changing times.

Hope, not fear. Mission-driven, not reaction-driven.
Where does your brand stand in this time of change?
Mission-driven brands like Dirty Knees Soap Co are not only currently relevant, but their missions of keeping things simple (including their products) are resonating loud and clear. Dirty Knees Soap Co. proudly (and simply) states, "Life is complicated enough, yes? Why add to the chaos."

Milk + Honey, with their slogan Hyperclean. Effective. Safe. are selling out – without having to do much more. Their mission-driven founding principles are clear: "to create an exceptional spa experience, commit to hyperclean ingredients, enrich our employee's lives, and give back to the community." Milk + Honey continues to live those founding principles through their process and products, and their growing and dedicated customer-base is taking notice.

Freshly-prepared dog food producer Bone Idol disclosed that their online sales have increased by 50%, despite closing their brick and mortar store presence. With bi-weekly updates in March 2020, Bone Idol is one mission-driven company that is also doing well at updating their customer-base while highlighting their core values throughout. "Is the dog healthy? Is the dog happy? Then we can make them Fabulous!", and they clearly mean that about their customers as well.
And the mission-driven biohacking brand, Life Cykel, who continue on delivering their message of biohacking and boosting the immune system. Building and maintaining one's immune system is a focus of many these days, and Life Cykel has focused on encouraging their customers to do just that. 
If you believe your brand can be of help right now, what else can you do? How else can you genuinely show up without adding to the noise? 
Give your customers what they need.
In these times of change, Queen Creek Olive Mill and Beast Sports give their customers what they need – food and mindset tips.

Queen Creek started creating food packages for pick up, accepted contract cancellations, and their love is spreading with people publicly thanking them on social.
Beast Sports,

a

workout supplements brand, created content around not only what you can do – but how you can keep your mindset in check, in trying times. Check out their instagram posts we love here and here. 
Not sure how to act? Stay on brand.

Organic brand Pretty Frank, keeps it real and frank

, by asking their customers what they'd like to see more of.

Or like Nettle's Tale who values honesty and values a personal touch with their customers. They've recently introduced

virtual appointments and their audience loved it

. 

Or Axiology, keeping it simple and purpose-driven with a

short IG post

and a

blog post

not on how to keep safe, but on how their audience can help.

 

You don't need to talk about it.
You can subtly show support and acknowledge what your customers are thinking and going through with simple tweaks to your website.
Give more, receive more.


Nothing highlights your belief behind your mission-driven brand than giving.

In keeping with their 'giving' model, Ruby Cup announces free worldwide shipping in addition to their usual Buy 1 Give 1 business model. With many health products missing from store shelves, the brand reports many first-time users looking for alternatives to disposable pads. Founder Julie Weigaard Kjær shares advice to fellow brand owners in these times: 

Adapt how you do things. For instance we wanted to film tutorials on how to use a cup. We'd put it off for budget reasons, but now with everyone staying at home and wanting to try something new we've started experimenting with filming online tutorials at home. Our team has been sharing their experiences using a cup for the first time and it felt good to share, to make a small step in breaking the taboo around periods.
Giving back. Our business is based on a Buy One Give One model giving to those experiencing period poverty. We've had to pause this and have pivoted to donating cups to healthcare workers who are often working very long shifts which make it hard to get to a bathroom to change period products. We have so far sent 287 Ruby Cups to hospitals in the UK, Spain, Romania, Poland, Croatia and Italy. It feels great to be able to contribute in this small way.
These times of change will be a true test to many companies as to how much they stand behind their mission and messaging. These times of change take adjustment. They take focus and dedication to your customers. 
And these times of change take innovation as markets and societal change continues to fluctuate. 
Not sure which direction to go in these times of change?
You're a mission-driven brand It's time to show your customers that you really mean it.

Insights Lab is here with our Growth Finder data-driven marketing strategy.

The Growth Finder: Enabling you to make brand and marketing decisions based on data, not just instinct. Feel free to reach out to Insights Lab for any questions on your mission-focused brand guidance and strategy.

Hope, not fear. Mission-driven, not reaction-driven. Data-driven, not emotion-driven.