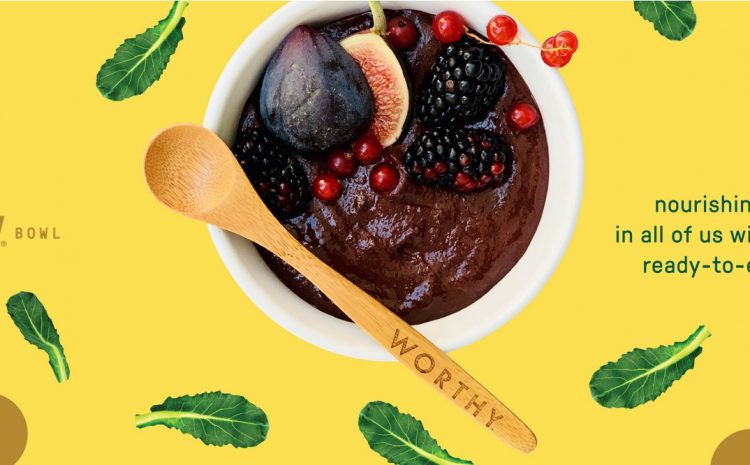 Growing Your Business Next Steps: The Worthy Bowl Revolutionizes On-the-Go Plant-based Meals
Taking the next step in growing your business is a challenge but also an opportunity to raise the benchmark towards next-level resilient growth! That's why we created this blog series featuring standout brands that are breaking barriers with unique products and equally compelling strategies. Using real-life examples, we'd like to inspire you to take your brand a notch higher by employing some of these techniques and tailoring it to your business!
On today's post, we're serving up insights on The Worthy Bowl, a category-leading, plant-based food company.
The Worthy Bowl is a prime example of a product resulting from an unfulfilled need. Co-founders Sarah Renahan and Nydia Shipman were new moms seeking on-the-go, nutritionally complete plant-based snacks. With nothing in the market to satisfy this demand, Sarah and Nydia developed the Blendie Bowl, a shelf-stable creamy snack loaded with fruits, veggies, protein and fiber that one can easily pack for on-the-go nourishment, jazz up with delightful mix-ins, or even use in recipes.
What makes The Worthy Bowl worthy of being called a resilient brand?
        1. Leveraging influencers and micro-influencers for social media content
 Reminiscent of "instagrammable" smoothie bowls, each colorful Worthy Bowl lends itself well to visual media and the brand has been quick to leverage its picture-worthy products with influencer and micro-influencer content. 
As an Amazon-first brand with no dedicated storefront—Worthy Bowls are available at select fresh markets, delis, and food shops. This could make it a bit of a struggle to pull Instagram-worthy customer stories to post as their own. The Worthy Bowl overcomes this by aligning with micro influencers to spread the word about the brand and the #weareworthy movement. 
How you can do this too and take it up a notch:
Influencer marketing has grown in popularity thanks to a socially engaged market wherein 74% of people choose companies or brands based on authentic experiences shared online.
Although influencer marketing can be expensive and difficult to track particularly for small businesses and startups, creativity is key to a largely partnership-based strategy.
If you decide that influencer marketing aligns with your business, take it up a notch by integrating it into your affiliate or referral program. Influencers impact every stage of the sales funnel so in addition to increasing reach, visibility, and social credibility, build long-term relationships that will ultimately push sales.
            2. Being an Amazon-first brand
The Worthy Bowl primarily sells through arguably the largest online marketplace, Amazon. This could be a great strategy for startups to optimize product offerings and go-to marketing strategies.
In fact, shoppers start their product research nearly 2X more often on Amazon than Google, looking to ratings and reviews that inform purchase decisions. Moreover, launching products on this platform is an effective way to raise awareness and gauge product-market fit and demand. Sarah Renahan, for example, stated that consumer feedback pointed to a preference for the existing, 5.7-ounce snack size container—a shift from the 8.2-ounce container. This brought the retail price from $3.99 down to $2.99, a move that aligns with The Worthy Bowl's mission to provide accessible, plant-based foods.
How you can do this too and take it up a notch:
There are 2 ways to integrate an Amazon strategy into your marketing: make it your only (or primary) sales channel and optimize it more than your competitors, or use it as a strategic support to your ecommerce storefront. 
In this post, let's explore the first option since The Worthy Bowl is an Amazon-first brand. Their product pages are visually optimized to create craveability with striking images, enticing copy, and colors that clearly present product benefits.
You can take this up a notch, by further optimizing your Amazon page! Incorporate lifestyle images from users or influencers, and mention your top keyword and communicate USP right on the product name (i.e. 'meal replacement'). While there are several ways to go deep into Amazon best practices, any brand can easily utilize these top 2 tips on the platform.
With regards to competitor analysis, having a bestseller ranking on Amazon makes research really easy, and makes it accessible for brands to spot what works and what doesn't. For instance, by taking a look at the best-selling products in the meal replacement category, you can uncover clues on how to reverse-engineer their successes, and perhaps do it better!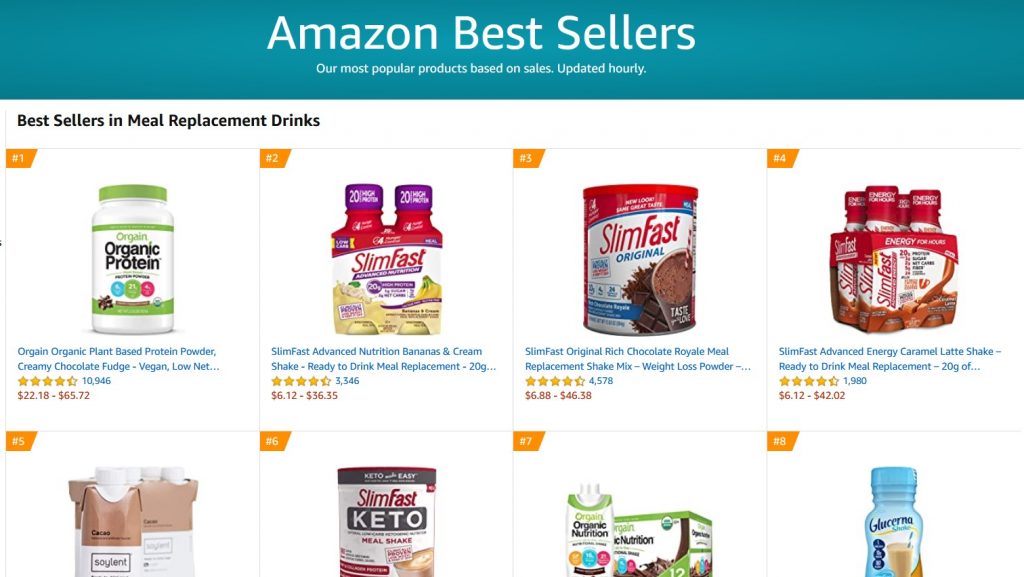 If you're a mission-driven brand like The Worthy Bowl, you too can break into the largest marketplace. You've already got a leg up with a strong mission-driven brand, serving as your differentiator in an already crowded platform. The next step is to utilize the right tools and strategies to continuously test and iterate to success. 
Amidst a growing plant pursuer market, The Worthy Bowl takes a unique product and expertly boosts awareness and sales through influencer marketing and an Amazon strategy. It's never too late to take a look at your current position, and tailor-fit and improve on similar strategies that will ultimately turn your brand into a resilient one!
Take actionable steps to growing your brand today! Get answers to your most urgent questions by taking our Resilient Growth Checkup. Find out how ready you are for resilient growth marketing and identify the biggest road blocks to your business growth and how to solve these.
Or if you want to take it up a notch with predictable, profitable growth, check out our Growth Finder!